About Riverhead Chiropractic Wellness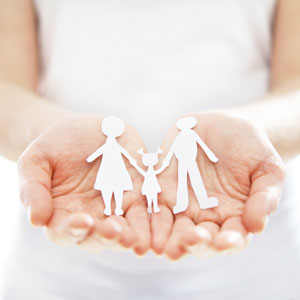 Dr. Richard Bogdanski graduated from Life University in 1981 and has been in our community since 1991. In 2011, his son, Dr. Brian Bogdanski, completed his education at Life and joined his father in practice.
We love this community and taking care of our neighbors."
Dr. B and Dr. Brian
What We're All About
vi•tal•ism
noun
"The recognition that the Universe itself is self-conscious, and as such creates itself as a dynamic system wherein living organisms are self-devoloping, self-maintaining and self-healing." — Life University Alumni & Friends Magazine
We focus on treating our patients naturally. Our chiropractors use goal-driven programs that are designed to help you reach your optimal level of health and wellness. Whether you are suffering from a recent injury or experiencing minor physical discomfort, we can help.
Our Family Welcomes Yours
We're a family practice, which means all age groups are welcome here. Dr. B and Dr. Brian have complementary skill sets that give our patients the best of all worlds. When you come to us to get help, you can feel confident that we will make every effort to get you answers and the solutions that work for you.
MEET THE DOCTORS »
We're Motivated by Getting You Results
Some people come to our office crawling because they are unable to walk. Others are assisted by canes, walkers or wheelchairs. By the time we're done with you, we want you to be doing jumping jacks!
Our patients are as varied as car accident victims with serious injuries, babies with digestive issues and just about everything in between. We'll evaluate your problem, then tell you which of our options we think will suit you best. Then, it's time to let your body do what it was meant to-heal and be well!
In-Network Providers for Insurance
We're in-network providers with most major insurances. Contact us today to schedule your appointment!
---
About Riverhead Chiropractic Wellness | (631) 727-7200