Meet Dr. Brian Bogdanski
Growing Up With a Chiropractic Lifestyle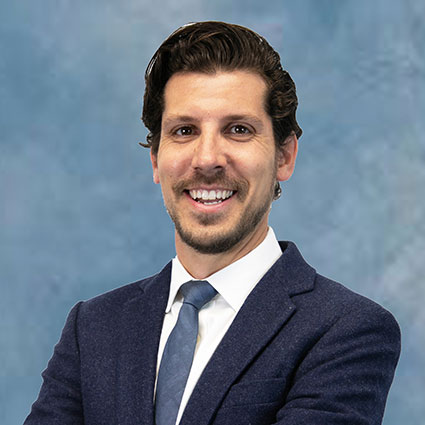 Chiropractic has been a part of Dr. Brian's life for as long as he can remember. Growing up, he'd come to the office with his dad. Since a child, he was set on becoming a chiropractor.
Growing up in chiropractic, I knew I wanted to give my kids what I had. And I want my patients to have that, too."
A Chiropractic Education
Dr. Brian attended Life University, just like his father Dr. B did. While there, he worked in the student clinic and began doing his first adjustments. That's when it all became real to Dr. Brian, and he knew that he was ready to start making a difference in people's lives.
It made perfect sense for Dr. Brian to join his father in practice at Riverhead Chiropractic Wellness.
If you allow your body to do what it's meant to do, it will heal."
Living Well and Abundantly
Dr. Brian practice what he preaches, as does his entire family. They exercise, eat healthy and get adjusted regularly. Born and raised in our community, Dr. Brian lives here with his wife and their three small children. He enjoys traveling and staying fit, and has completed an IRONMAN® triathlon.
Dr. Brian is a member of the International Chiropractic Pediatric Association.
EXPLORE OUR SERVICES »
Book Your First Visit
We're pleased to offer complimentary consultations. Contact Riverhead Chiropractic Wellness now to set up your appointment!
---
Dr. Brian Bogdanski | (631) 727-7200